Enterpreneurship
Posted By admin on April 5, 2017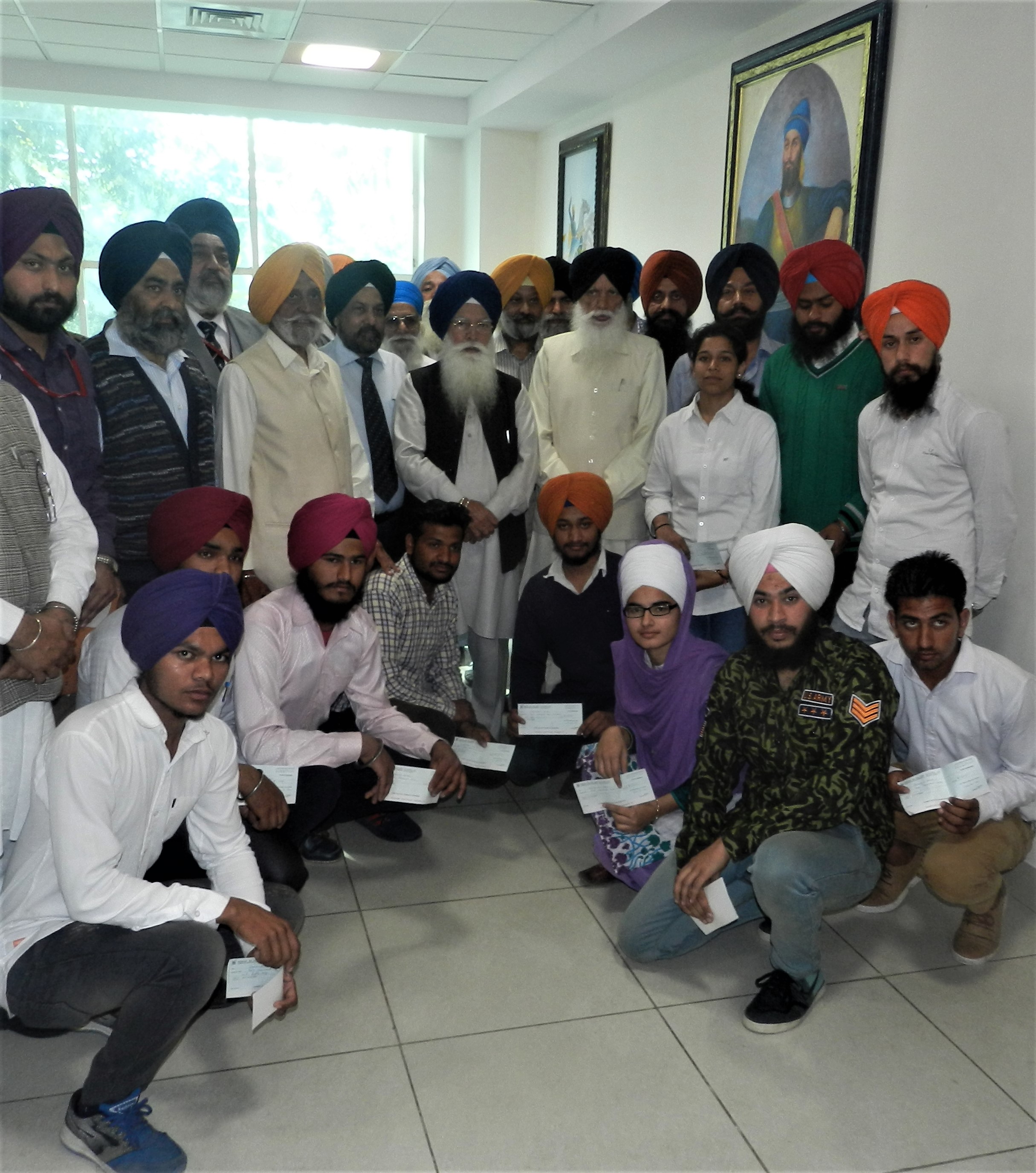 A MoU was signed between Electrical Engineering Department of Baba Banda Singh Bahadur Engineering College Fatehgarh Sahib, Punjab and SLEDON LED Lights, Ambala in April, 2016 and eventually an Entrepreneurship cell has been established.Under this, manufacturing cum assembling of LED lights takes place in the college campus. The main aim of this understanding was to give a chance to deserving and needy studentsto increase their technical skills with financial aid.
After successful completion of about one year, fruitful results were obtained. Nearly 15 Students were given cheques depending upon the LED lightsmanufactured by them. The cheques were distributed by S.G.P.C president S. Kirpal Singh Bandugar in the presence of Dr. G.S. Lamba (Principal), Amrinder Singh Libra(Member sectartery trust), JathedarTota Singh, S.Harmail Singh, S. Jagdeep Singh Cheema (Trust Members). Speaking on the occasion Dr. Gursewak Singh Brar, Head Electrical Engineering Department said that the main objective of this 'Earn-while-learn' program is to provide students first hand practical knowledge regarding assembly of different types of LED lights and students are in progress of acquiring skills in the excellence centre of the college. Dr. G.S. Lamba added that their main focus is on deserving and needy students who may get maximumbenefit through this program.
Trust members appreciated the initiative taken by college. President trust congratulated for it and said that such kind of initiative should be taken with enthusiasm.