NBA Accreditation for BBSBEC Courses
Posted By bbsbec2 on June 12, 2017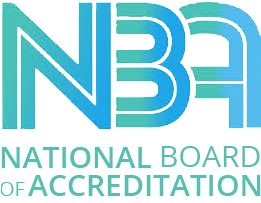 Two Courses at Baba Banda Singh Bahadur Engineering College were granted accreditation by National Board of Accreditation (NBA) for 3 years each. These courses are B.Tech (Computer Science & Engineering) and B.Tech (Mechanical Engineering).
College Principal, Maj. Gen. (Dr.) G.S. Lamba, congratulated faculty and staff of college for this achievement. He also thanked the Management for their full support and co-operation. Dr. Baljit Singh Khehra (HoD CSE) and Dr. Lakhvir Singh (HoD ME) also thanked faculty and staff of their respective departments for this feat.
It is worth noting that BBSBEC was the first college in the region to get its courses accredited by NBA, back in 2004. This is the third time, NBA has accredited the courses being run at BBSBEC.