E-Fateh Marathon
Posted By bbsbec3 on October 12, 2020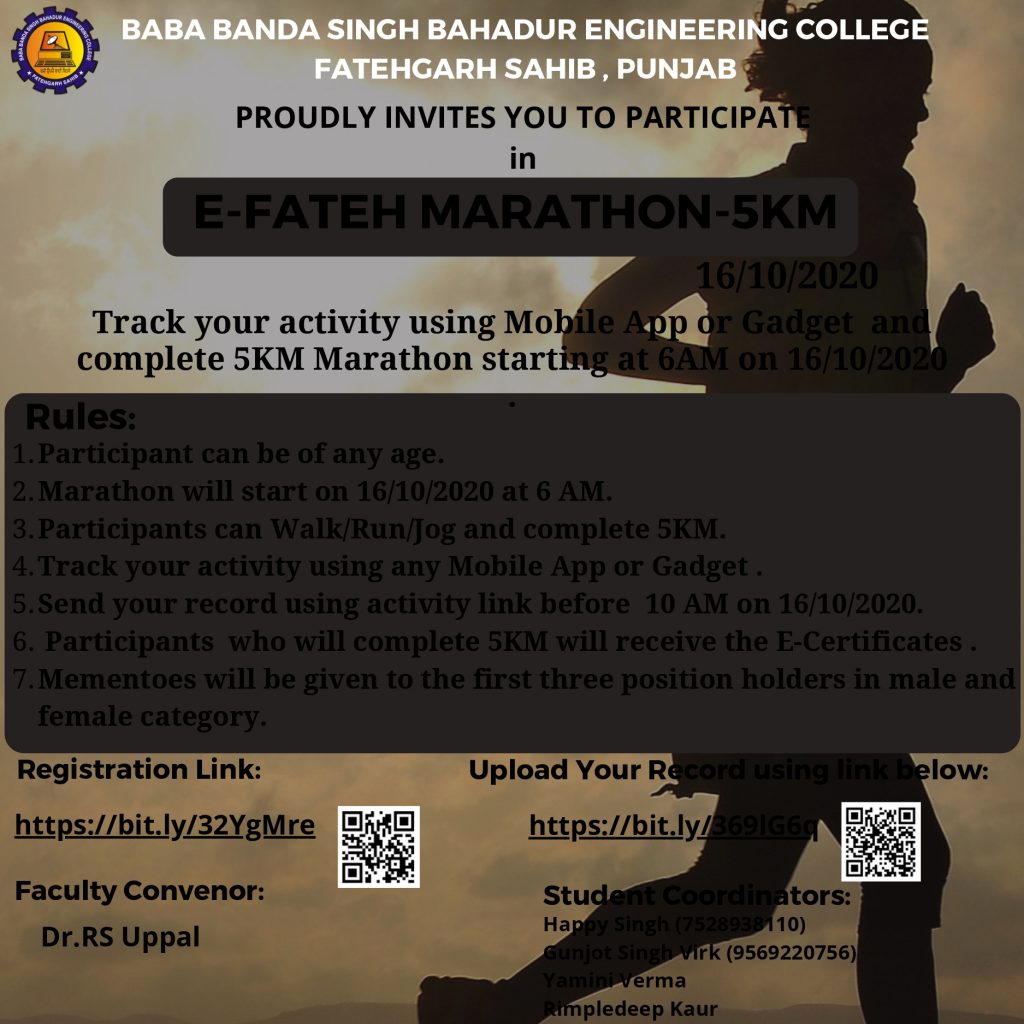 On the Occasion of Birth Anniversary of Baba Banda Singh Bahadur , Baba Banda Singh Bahadur Engineering College is going to conduct the E- Fateh Marathon- 5km event on 16th Oct.,2020 at 6 AM.
Rules:
1. Participants can be of any age.
2. Marathon will start on 16/10/2020 at 6 Am.
3. Participants can walk/run/jog and complete 5 km.
4. Track your activity using any mobile app or gadget.
5.Send your record using the activity link before 10am on 16/10/2020
6. Participants who will complete 5km will receive the E-Certificates.
7. Mementos will be given to the first three position holders in male and female category.
Register Yourself using following link:
Upload your record using link below: