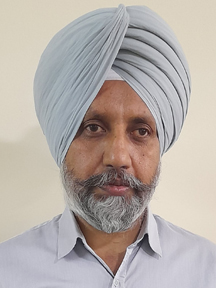 Principal's Message
In today's world, globalization is rapidly increasing, bringing with it expanded personal mobility; access to knowledge across borders; increased demand for higher education, growing worldwide investment; and increased needs for continuing education. The twenty first century undoubtedly belongs to the men and women of strength and excellence in professional fields.
We staunchly believe that freedom of individual development is the basis of democracy. Intellectual progress demands the maintenance of the spirit of free inquiry. The pursuit & practice of truth regardless of consequences should be the only ambition of institutions of higher education. Education, one of the human resource development strategies, is a powerful tool for peaceful social transformation, overall development and prosperity of any nation. It should be free from the shackles of ignorance, prejudice and unfounded belief. Education is an important index of human development.Higher Education is indeed a vital tool for intellectual, cultural, aesthetic development and a means for achieving wider social aspirations.
Baba Banda Singh Bahadur Engineering College is a premier institution of higher education. We endeavour to nurture our biggest asset; our students as holistic world citizens driven by human values and wisely equipped to excel on a global stage. We focus on each student, to bring out their full potential and empower them with a winning attitude.
Our Campus is well equipped and aesthetically laid out to assist students become an important part of the society. They are trained to identify challenges, convert those to opportunity and apply their technical and human skills to excel.
Dr Lakhvir Singh
Principal