E-Fitness Challenge
Posted By bbsbec3 on September 10, 2020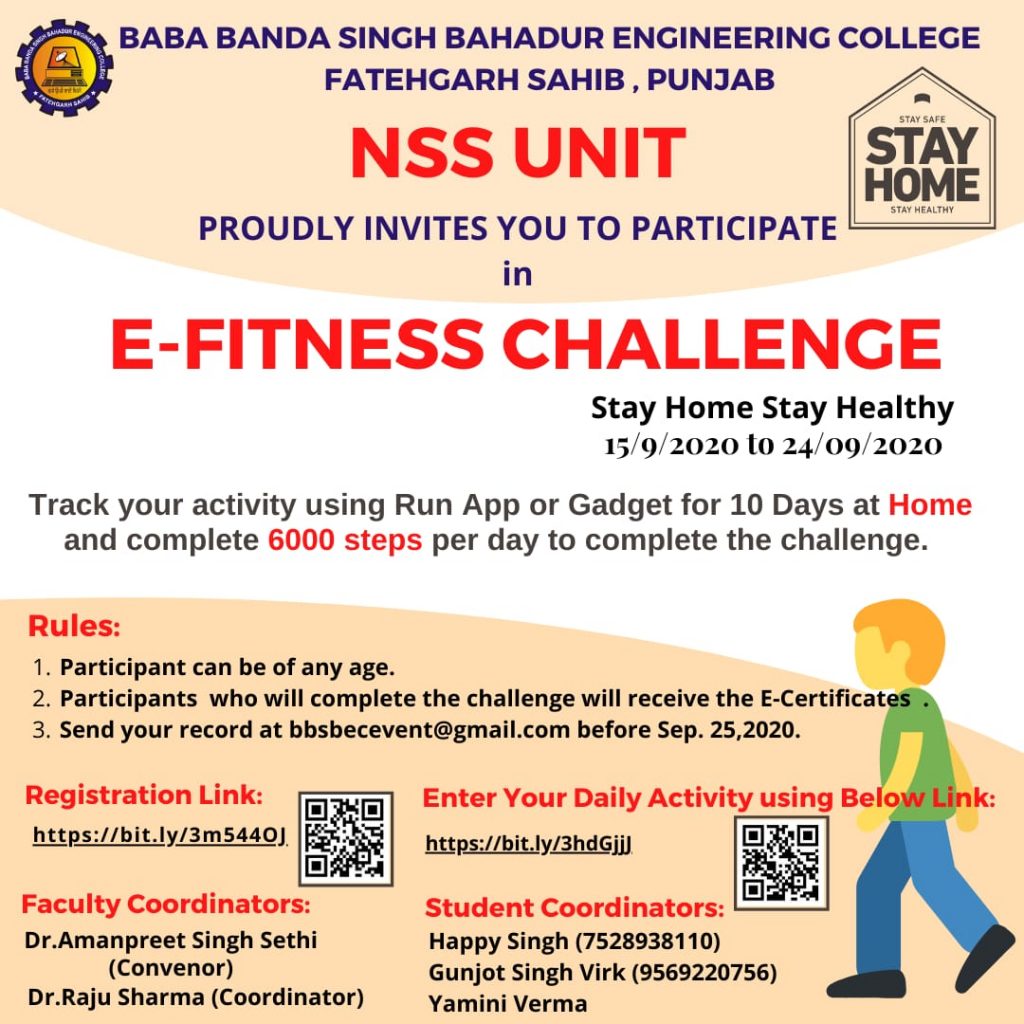 NSS UNIT of Baba Banda Singh Bahadur Engineering College, Fatehgarh Sahib, Punjab is organizing an "" from 15/9/2020 to 24/9/2020.
Challenge: Track your activity using Run App or Gadget for 10 days at home and complete 6000 steps per day to complete the challenge.
Rules:
1.     Participant can be of any age.
2.     Participants who will complete the challenge will receive the E-Certificates.
Regards and stay safe,
NSS UNIT of BBSBEC, Fatehgarh Sahib
7528938110, 9569220756