Webinar on Research & Advances in Deepfakes Detection
Posted By bbsbec3 on September 15, 2020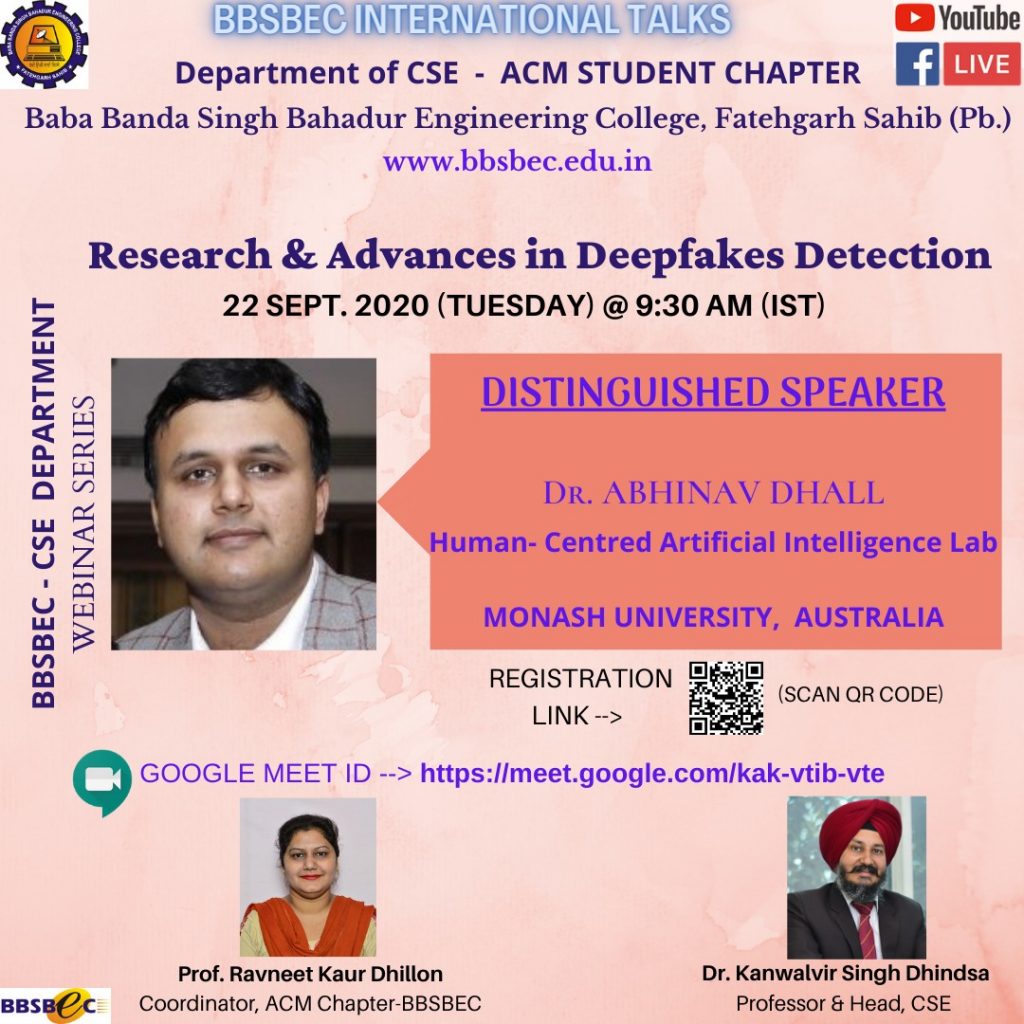 Register for BBSBEC- International Talks !!
WEBINAR –>  22 SEPT. 2020 (Tuesday) @ 9:30 AM ->
Organised by: 
BBSBEC – CSE Department ,
Baba Banda Singh Bahadur Engg. College,
Fatehgarh Sahib (Punjab)-140407
For Registration:
1)  Scan QR code  (As given on Poster –  scan using any QR app)
      OR
2)  Registration can be done by clicking on following link
Distinguished Speaker:  Dr. Abhinav Dhall
Incharge-Centred Artificial  Intelligence Lab,
 Department of Human Centred Computing,  
Monash university, Australia
WEBINAR will be LIVE STREAMED on: 
1.  BBSBEC- CSE YouTube channel
2.  Google meet
Note:  E-certificates will be awarded to all registered participants of Webinar. Registration is free.