Downloads
Six Month Training Forms
Instructions for filling 6 Months Industrial Training form
The duly filled form must be printed on A4 Royal Executive Bond Paper (with colored printing).
Hand written information in the form will not be accepted; hence students have to fill up the form digitally.
Replace dd/mm/yy mentioned in the subject line as per the following:-
For 7th Semester students it will be from 15/07/YY to 15/12/YY.
For 8th Semester students it will be from 05/01/YY to 22/05/YY.
After filling the forms it must be signed by the HOD Training & Placement and countersigned by the concerned HOD of the students' branch.
The duly filled and signed form should be submitted/forwarded to the company/organisation where student(s) is willing to undergo his/her training.
The students are also informed to submit the confirmation letters received from the company which states that they are ready to provide/undertake the training to the student(s). The confirmation letters must be submitted at the T&P Cell and to the departmental training coordinator of the concerned department. Contact details of the same is given in the training letters.
Sample Filled Form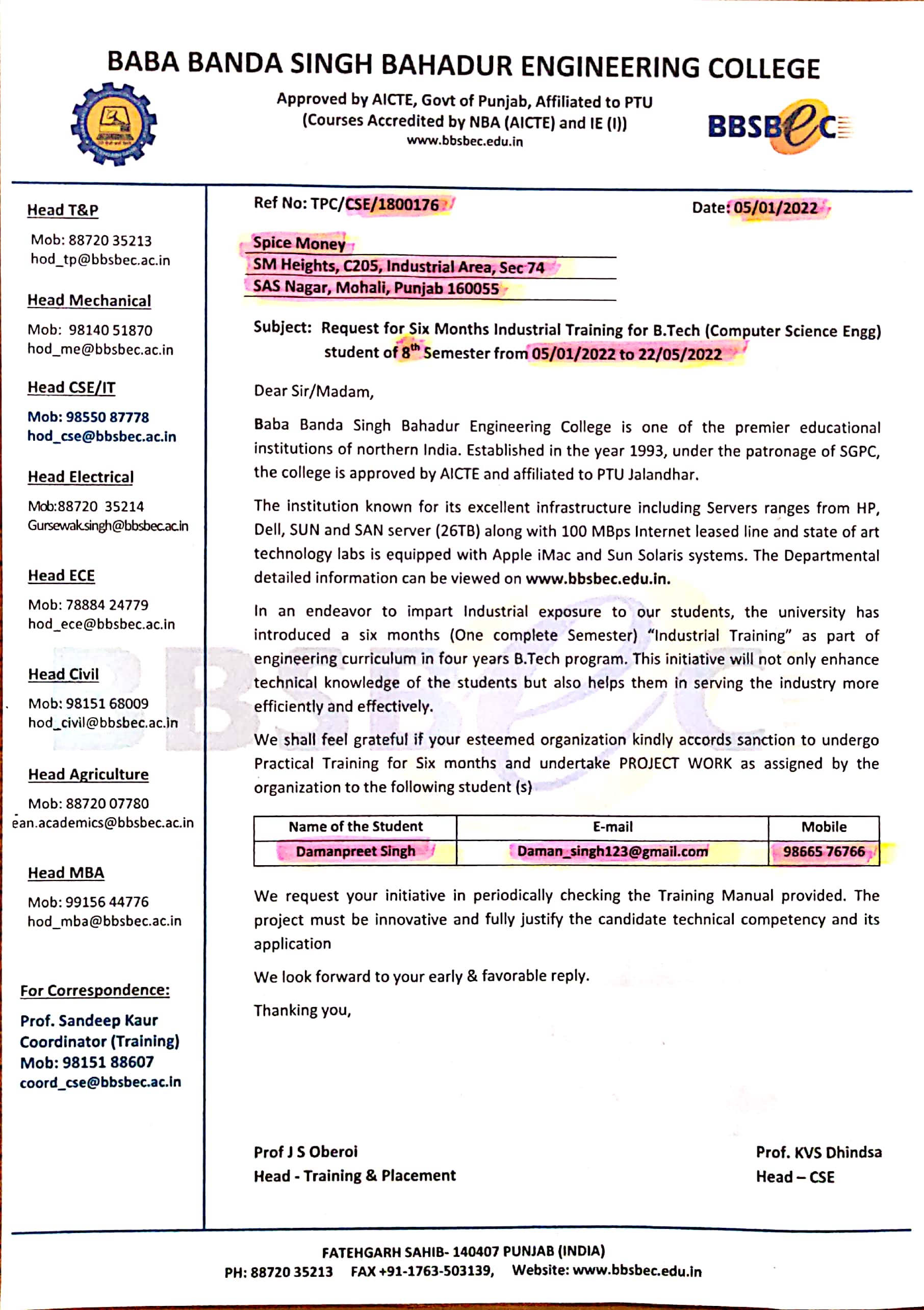 Six Month Industrial Training Forms
Training Manual:
The student must download the soft copy of the Training Manual given below. The title page of the Training Manual must be color printed on Photo paper, rest of the pages must be black & white.
The students must keep the training manual in the form of spiral binding.
link of Training Manual: Download Training Manual
The training manual should be filled and maintained regularly during the Training period. It must be submitted at the end of the training period to the concerned departmental training coordinator.
Instructions 6 Weeks
BVoc(SD)- Training Form (On-the-Job training)