Webinar on "INNATE ENGINEERING: Peace, Love and Success"
Posted By bbsbec3 on August 20, 2020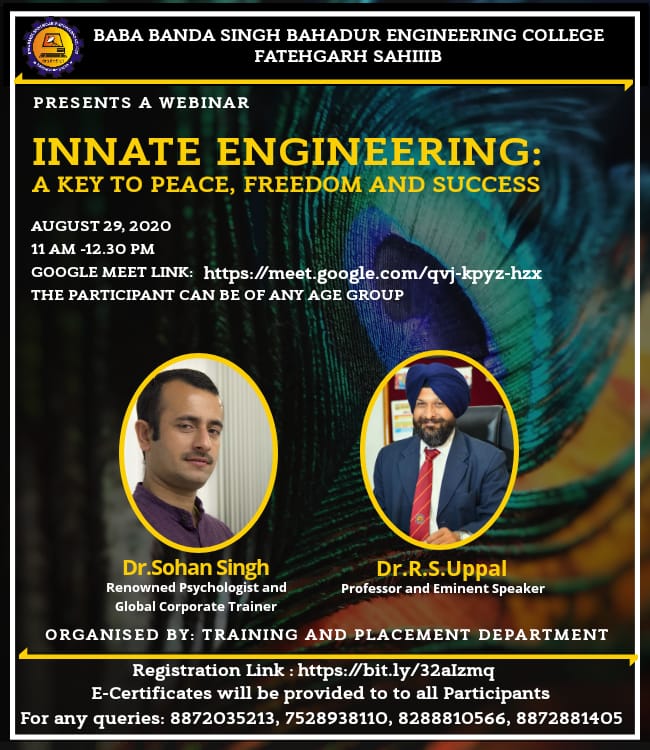 Department of Training and Placement, BBSBEC is organizing a webinar on the very relevant theme for amassing inherent well-being and transformation during ongoing pandemic setting on "INNATE ENGINEERING: Peace, Love and Success" on August 29, 2020 at 11 am to 12:30 pm. 
 Dr Sohan Singh , A renowned psychologist and global corporate trainer and Dr R S Uppal, Professor,BBSBEC and eminent speaker will be delivering the talk.
You are invited to be the part of this webinar and unleash your inner potential to be successful in every aspect of life.
Participants of all age groups are eligible to join.
An e-certificate will be issued to all participants who attend the webnair.