Electronics & Communication Engineering
ECE Department in collaboration with IE(I) is going to organize National level Workshop on "Impact of Advancement in Wireless Technology on Indian society" from January 27-31, 2020. Last date of registration: 18th Jan, 2020. For participation/registration and more info, please contact: 9592200863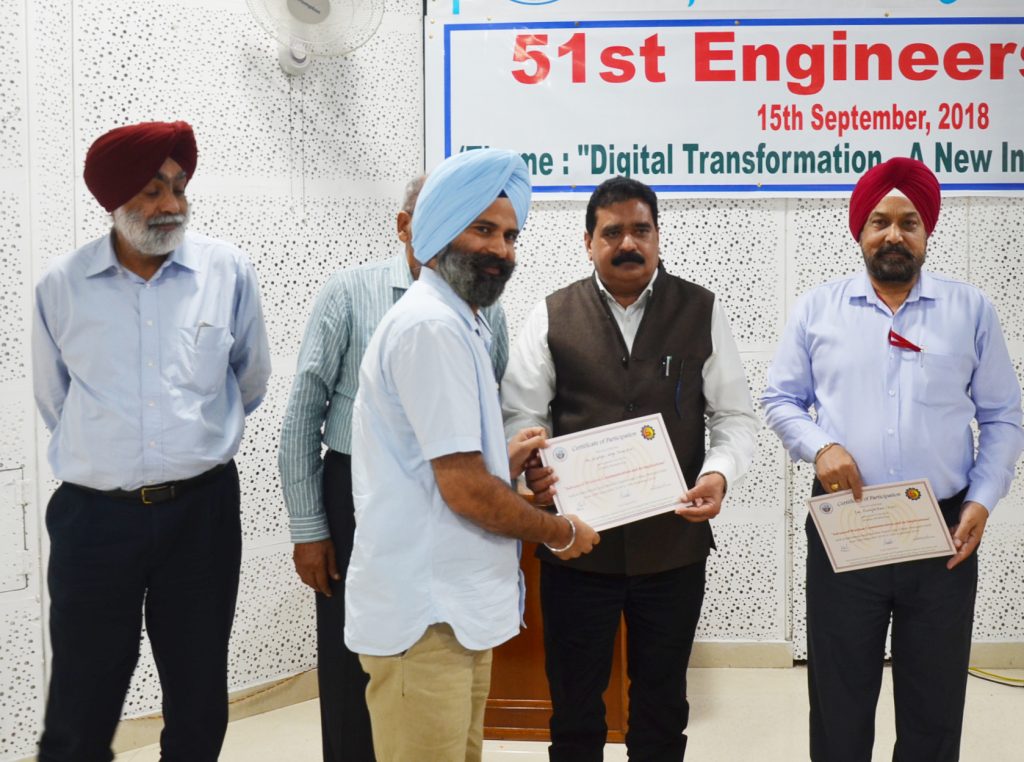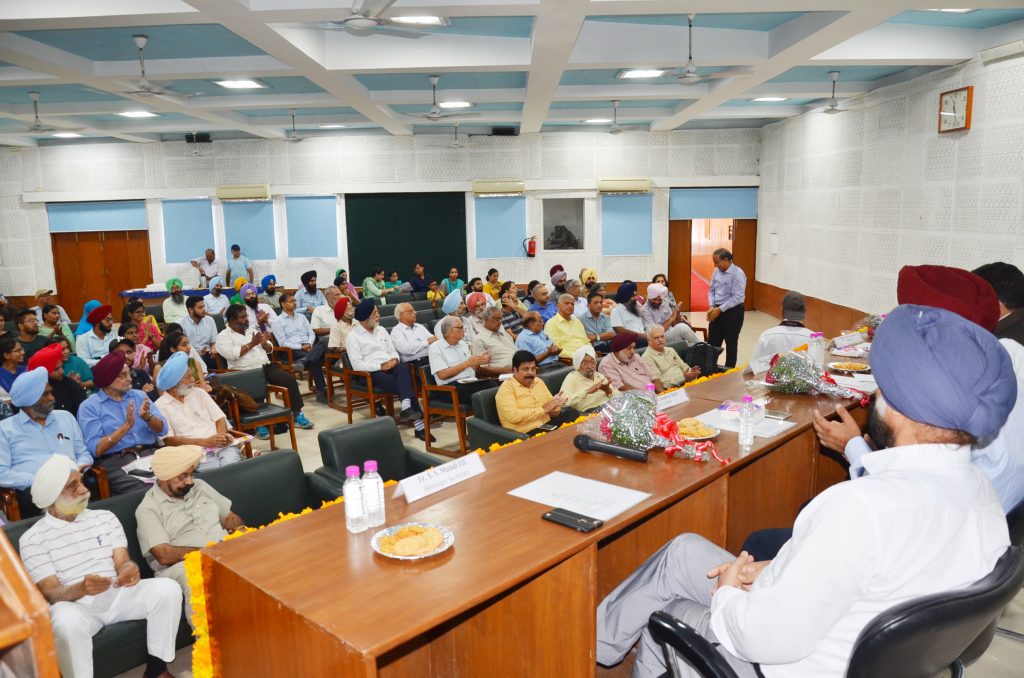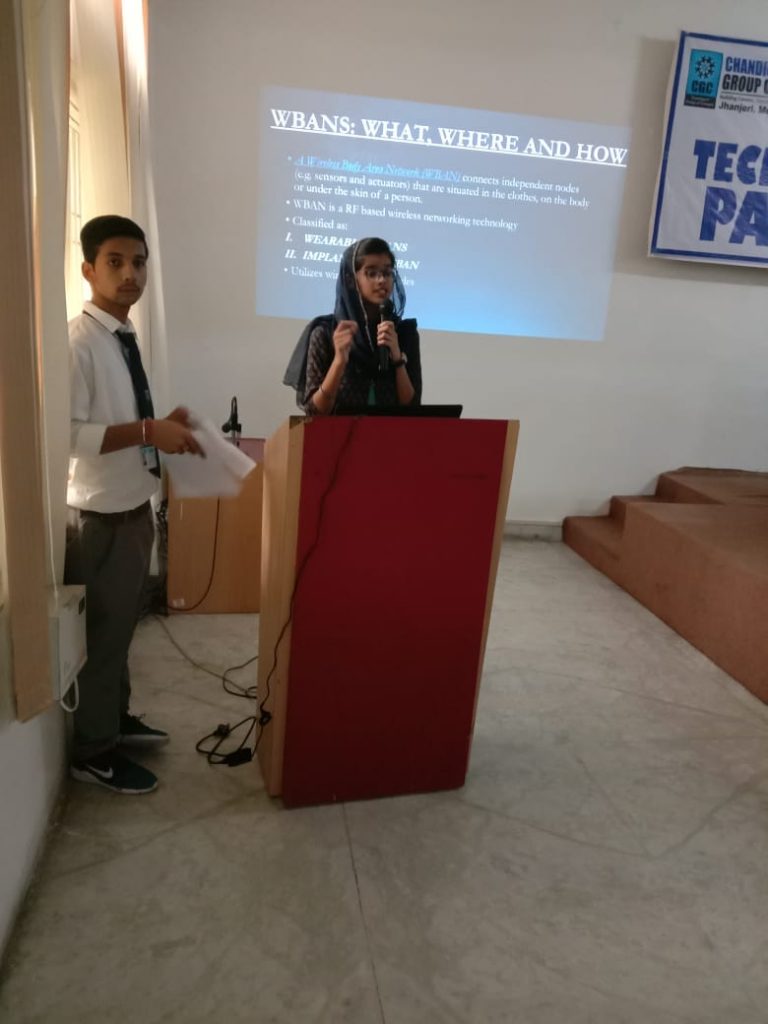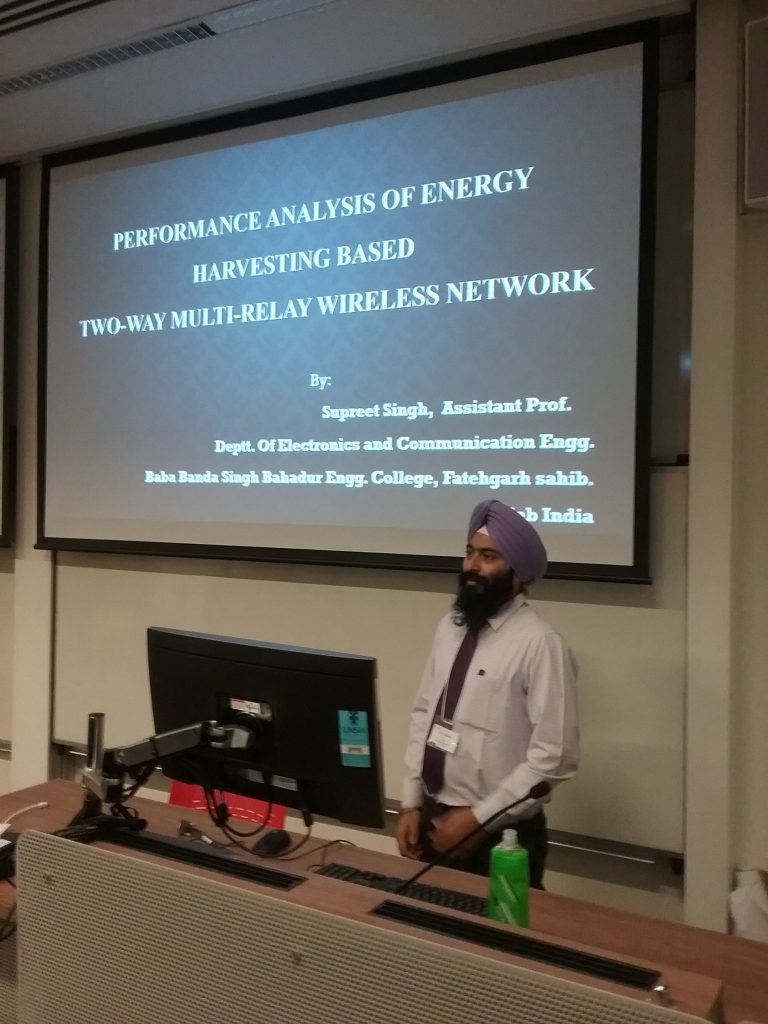 Electronics & Communication Engineering Department was established in 1993 i.e. from the date of inception of the college, with an intake of 30 students. Within four years, the intake to this discipline grew to 60. Due to the excellent infrastructure, 30 more seats were sanctioned by AICTE in 2000 to increase the intake to 90. To improve the quality, the seats were limited to 60 in 2017 onwards.
The Department has well-established laboratories and is continuously growing. A number of Short Training programs, seminars and conferences have been conducted in the past. Department obtained ISO 9001-2000 certification in the year 2000. The department has been continuously growing since its establishment. At present the department has got infrastructure and facilities unmatched by any Engineering College under P.T.U.
Vision of the Department:
To impart quality technical education in the field of electronics and communication engineering to produce innovative technocrats that are technically competent and professionally ethical to contribute towards Indian and global future industrial requirements.
Mission of the Department:
To provide high quality education to the students for a successful professional career in the field of electronics and communication engineering.
To provide an environment for promoting innovation, team-work and leadership qualities among the students.
To expose our students to the latest technologies in ECE so as to make them meet the growing challenges of the industry.
To inculcate ethical and value-based perception among students so that they can provide holistic solutions to future challenges.
---
1. EXOPLANET
A poster making competition 'EXOPLANET' was organised by the students of 5th semester, ECE department on 12th August,2019 under the guidance of IEI student chapter Advisor Prof. Kiranpreet Kaur and Teacher incharge , Prof.Prabhjot Kaur based on the theme 'Reduce, Reuse, Recycle'.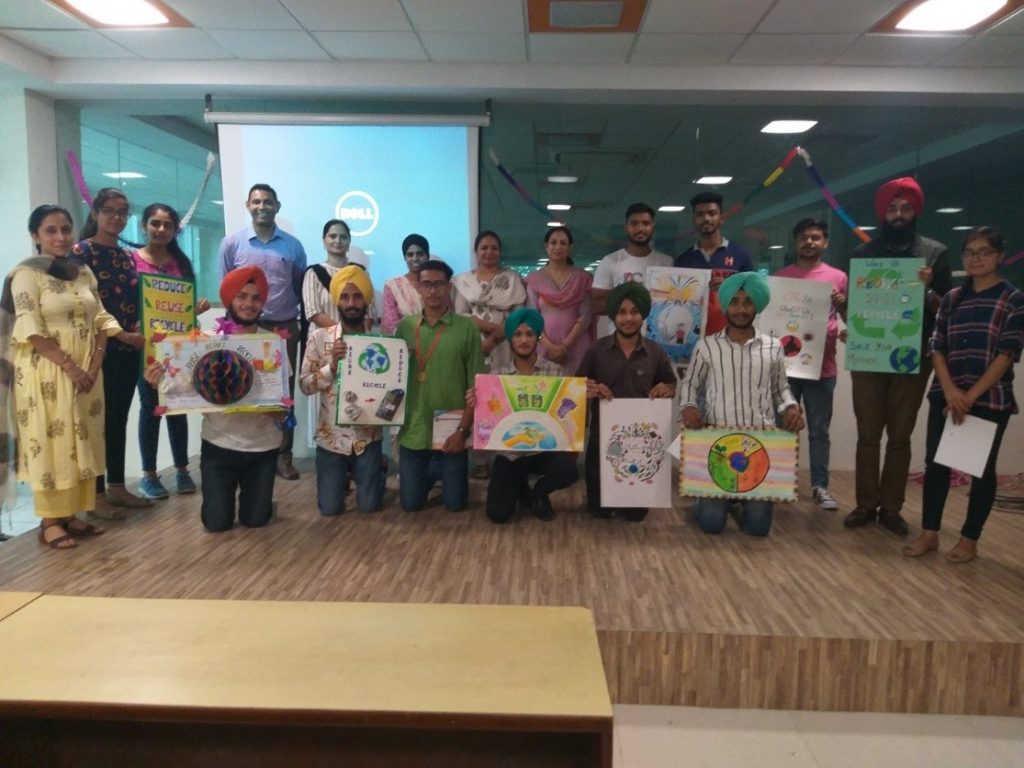 2. All India Seminar on Role of Embedded Systems in Wireless Sensor Networks
ECE Department of Baba Banda Singh Bahadur Engineering college organised an All India Seminar on Role of Embedded Systems in Wireless Sensor Networks. It was scheduled for 2 days, 11th-12th October 2018 comprising of 4 sessions by eminent speakers.  The inauguration ceremony, held on 11th October 2018 began with a warm welcome of the Chief Guest, Dr. Prashant Kumar, Scientist and honorary Assistant Professor at AcSIR, Special Guest, Er. Mandeep Kumar and dignitaries, Dr. T S Kamal, Vice-President, IEI, Chandigarh and Er. SS Mundi, Chief Secretory, IEI, Chandigarh. Seminar Coordinator, Dr. T S Panag welcomed the guests and gave brief introduction about the contents of the Workshop.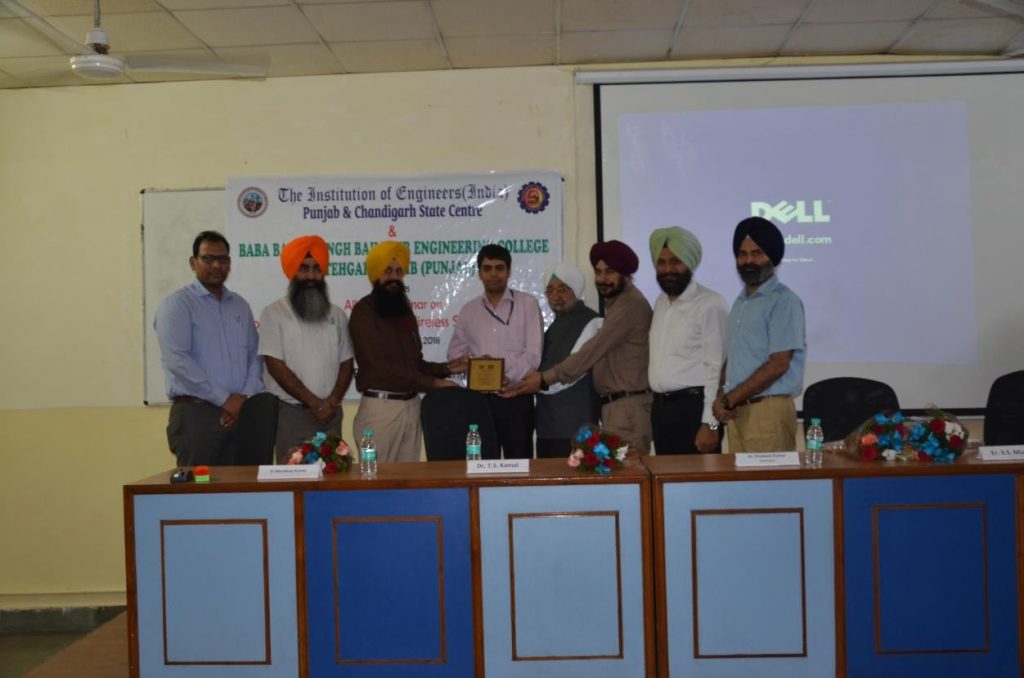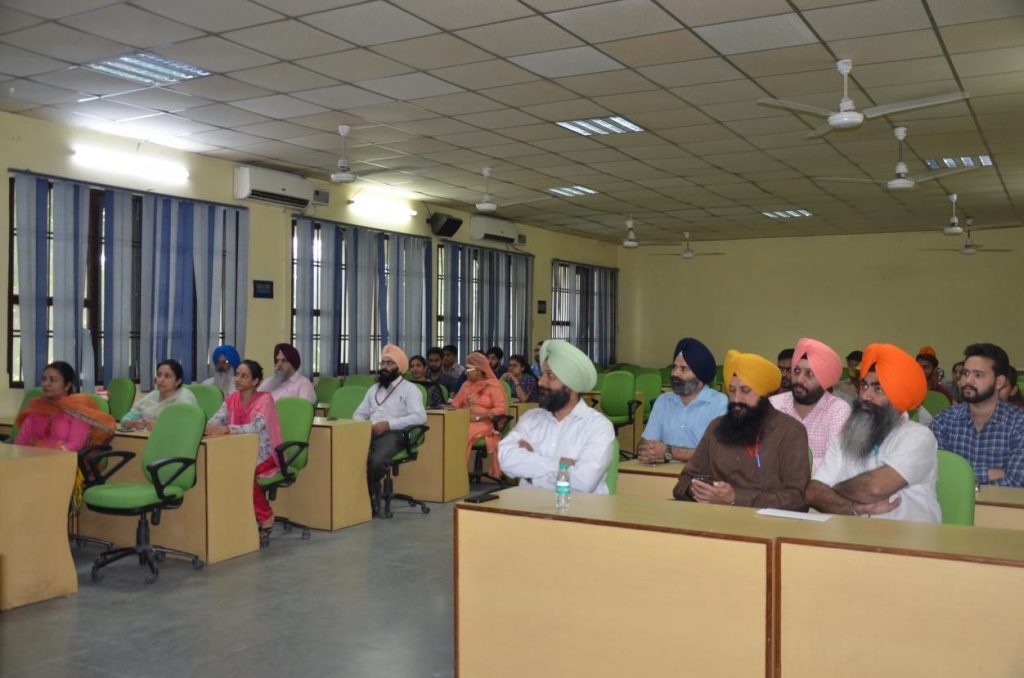 3. One Week workshop on "Advanced Wireless Communication and its implications"
All India one Week workshop on "Advanced Wireless Communication and its implications" was conducted from 10th Sept to 14th Sept , 2018 by ECE Department, BBSB Engineering College, in collaboration with IE(I) India. Invited expert speakers from industry, academia and research to give the participants the wide exposure and hands-on experience for advanced wireless communication. In the inaugural session, Sam Darshi, Department of EE, IIT Ropar was the chief guest and keynote speaker and Dr. T S kamal was the guest of honour. Dr. Supreet Singh, coordinator and Dr. R S Uppal, convener of the workshop discussed the objectives, importance of such a workshop. There were about 46 registered participants including faculty and students members.