Department News
Recent Publication
Jatinder Pal Singh and Supreet Singh presented a paper titled "Implementation of OFDM and Multi-Carrier modulations on SDR" in IEEE International Conference SCOPES-2016 held at Bhubneshwar, Odisha.
Inderjit Singh and Tripatjot Singh Panag are going to present a paper titled "Zone divisional hierarchical Routing Protocol for wireless sensor network" in IEEE International Conference on Computational Intelligence and Communication Networks (CICN-2016).
---
Digital India Awareness Seminar:
On 5th September, 2017, the Teachers' Day, a team of faculty and staff members of ECE department and CSE department under the leadership of Dr. R.S. Uppal visited Giani Ditt Singh Memorial Government Senior Secondary Government School, Nandpur Kalour, Distt. Fatehgarh Sahib. The purpose of the visit was to create awareness among the students about the "Digital India"- vision of the Prime Minister. The students were made aware of the ways in which Electronics and Computers were affecting every aspect of their lives. The discussion was followed by the demonstration of some electronics projects based on simple principles. These projects are very useful in daily life and can be used by the students at very low cost. The motive of the session was to develop a passion for science and engineering among the students and encourage them to start making practically useful projects. The team also held a meeting with the Sarpanches of villages Anandpur and Kalaur. The prominent people of the village were also addressed to spread the advantage of digital approaches in our day to day life. Trees were also planted in the school premises on this occasion.


---
A School Visit
A school visit was organized by the college in block Bassi Pathana. Staff members of ECE department participated and three projects designed by Er Sushil Kumar (ECE) were demonstrated to school students.  Students felt highly motivated by projects.

---
Learning Together – A workshop on MATLAB
Prof. Navpreet Kaur, Prof.Supreet Singh and Prof.Karamjeet Singh gave handsome experience on "MATLAB" to 3rd year students on 18-08-2017. Three different session were conducted for same.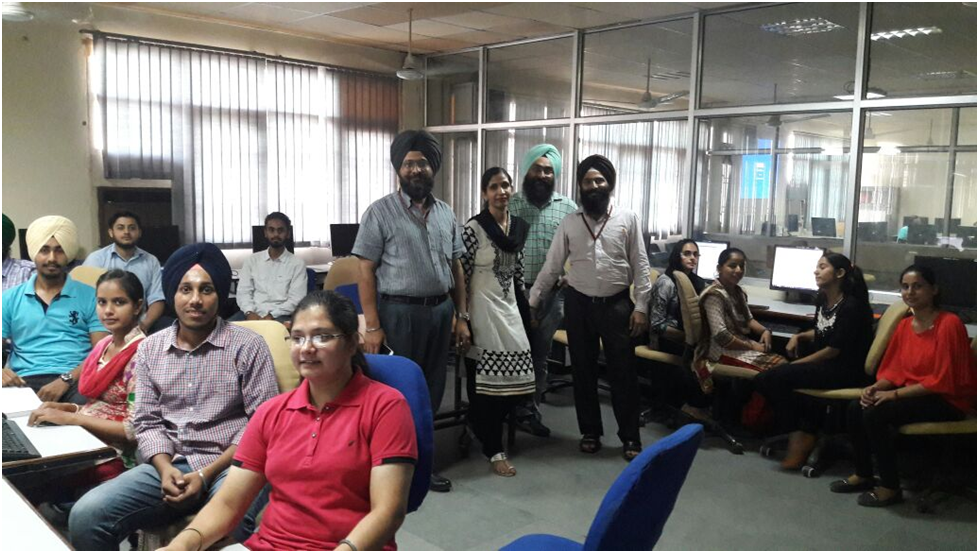 ---
Engineer's Day Celebration
1. Our department students participated in IE(I) Chandigarh event on 15th Sept. as a part of Engineers day celebrations. Prof Kiranpreet Kaur & Prof Amrit Kaur accompanied & motivated students for  this state level technical Event.
2. Our students demonstrated 12 projects in the college Engineers day celebration. Prof Simranpreet Kaur & Prof Raju Sharma planned this student event in professional manner.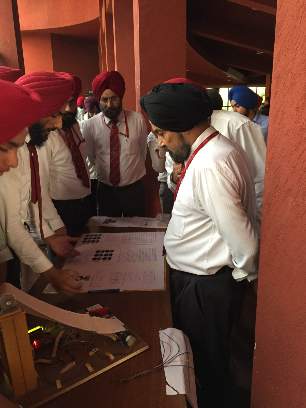 ---
 Seminar on 4G
Experts from Relance Mohali organized workshop on 4G on 14th Sept. 2016.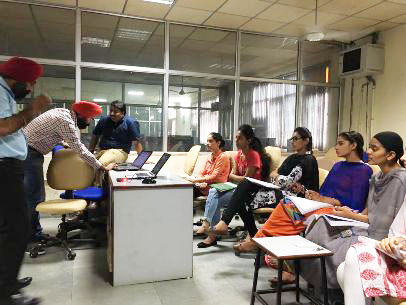 ---
 Seminar

S. Sukhjinder Singh, Design Manager, Analog Devices, USA is delivering a guest lecture to Electronics and Communication Engineering students.
Prof. Tripatjot Singh (ECE) presenting paper during the 17th International Conference on Electrical, Computer,  Electronics and Communication Engineering, London,  August 20-21, 2015.