Department News
Recent Publication
Jatinder Pal Singh and Supreet Singh presented a paper titled "Implementation of OFDM and Multi-Carrier modulations on SDR" in IEEE International Conference SCOPES-2016 held at Bhubneshwar, Odisha.
Inderjit Singh and Tripatjot Singh Panag are going to present a paper titled "Zone divisional hierarchical Routing Protocol for wireless sensor network" in IEEE International Conference on Computational Intelligence and Communication Networks (CICN-2016).
---
Engineer's Day Celebration
1. Our department students participated in IE(I) Chandigarh event on 15th Sept. as a part of Engineers day celebrations. Prof Kiranpreet Kaur & Prof Amrit Kaur accompanied & motivated students for  this state level technical Event.
2. Our students demonstrated 12 projects in the college Engineers day celebration. Prof Simranpreet Kaur & Prof Raju Sharma planned this student event in professional manner.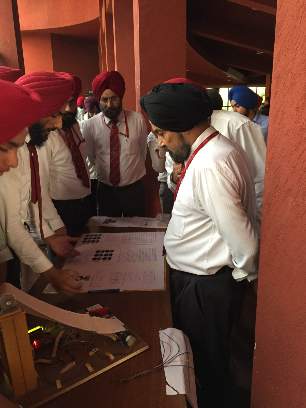 ---
 Seminar on 4G
Experts from Relance Mohali organized workshop on 4G on 14th Sept. 2016.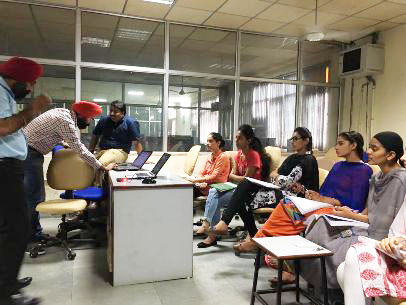 ---
 Seminar

S. Sukhjinder Singh, Design Manager, Analog Devices, USA is delivering a guest lecture to Electronics and Communication Engineering students.
Prof. Tripatjot Singh (ECE) presenting paper during the 17th International Conference on Electrical, Computer,  Electronics and Communication Engineering, London,  August 20-21, 2015.