Canva – Graphic designing Tool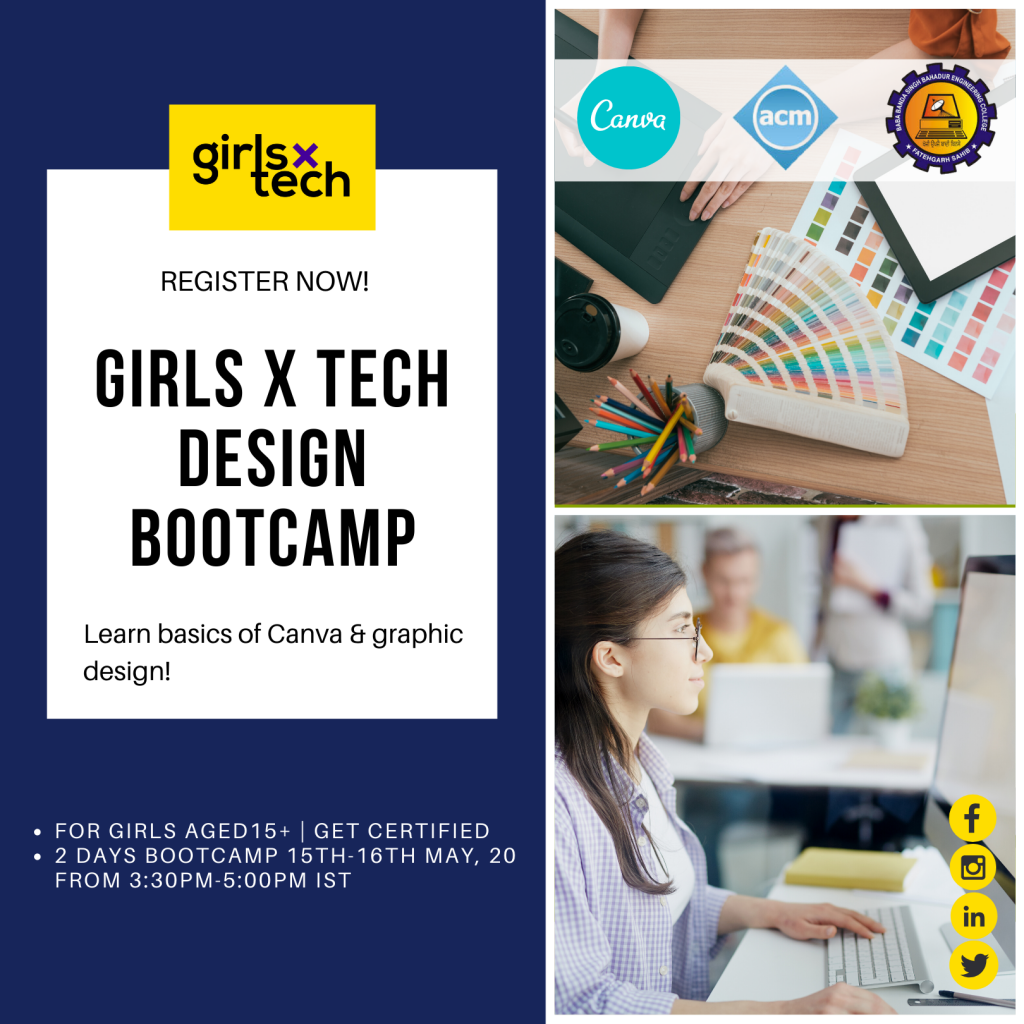 Department of Computer Science & Engineering is organizing  2-Days Online Workshop – bootcamp for girl students on "Canva – Graphic designing Tool", under the aegis of BBSBEC ACM Student Chapter in collaboration with Girls x Tech organization. The objective of this workshop is to learn the basics of Canva and Graphic Designing, thus developing learners into future professional designers.
Click here to register & get certified:   https://bit.ly/3bgZHdq 

Program Details:
Criteria:                    Girl students/female faculty only
Duration:                 2 days (1.5 hrs virtual session/day  &  4.5 hrs self learning modules)
Mode of Video sessions:  Microsoft Teams link will be provided. No sign in required.  Just enter your name and join in. Mobile users will need an app.
Mode of submission of assignments:   Through respective email ids, users can send their assignments on hello@girlsxtech.com
Session Dates:       15-16 May, 2020
Session Timings:   3:30pm – 5:00pm
Fees:                     No Registration Fees   (E-Certificate will be provided)
Last date of Registration:   14th May, 2020  (till 3:00pm)

Limited seats !! Hurry to register yourself
Faculty Coordinators:
Prof. Perminder Kaur, Faculty Sponsor (Registrations)
Prof. Ishpreet Singh Virk, Technical Coordinator ( Microsoft Teams)
Prof. Ravneet Kaur, Organizing Secretary (E-certificates)
Prof. Simrat Walia, Web Master (News and media)
Student Coordinators:
Harnoor Kaur Khehra
Handling Inauguration and Conclusion of Event online
Gunjot Singh Virk
For any queries, drop an email at bbsbec.acm.events@gmail.com   OR    contact above Faculty Coordinators, CSE Department.