Expert Talk on "CYBER SECURITY"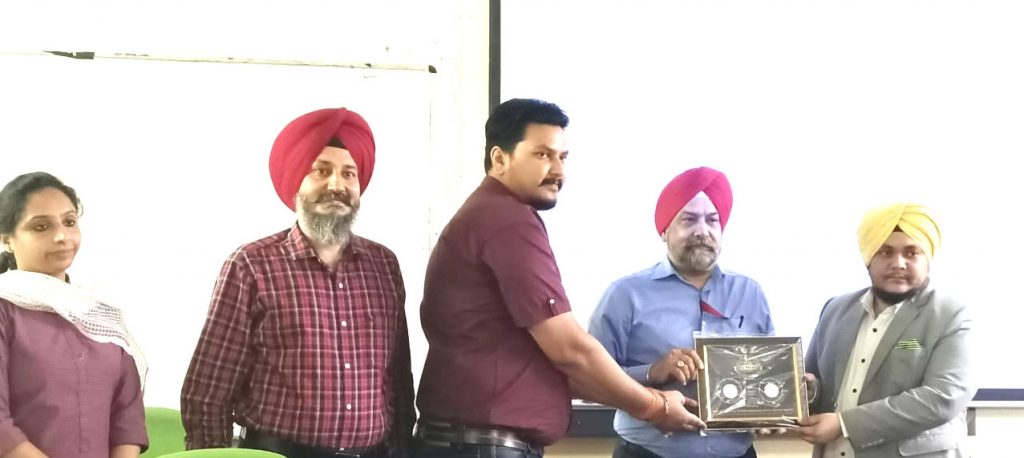 Computer Science and Engineering Department of Baba Banda Singh Bahadur Engineering College, Fatehgarh Sahib organized an Expert Talk on "Cyber Security Challenges and its Emerging Trends on Latest Technologies" on  5th Nov. 2019. It was the inaugural event of Student Chapter of National Cyber Defence Research Centre (NCDRC).
Mr L.S.Chhabra, Founder and Director (Cyber Defence Intelligence Consulting) was the  resource person. He was accompanied  by  Mr. Navneet Singh (Head, Education Sales, CDI). Mr Chhabra introduced students about cyber security and career aspects related to same. He asserted that ethical hacking is must for testing  to maintain the security of the servers, websites and networks around the world. He also threw light on the topics such as Cyber Warfare and IoT Security. Around 80 students got benefit from practical hands-on-session in the field of Information Security .
Major General (Dr.) G. S. Lamba, Principal encouraged the department for facilitating such platforms to students and congratulated all the participants. Dr. Kanwalvir Singh Dhindsa (Professor & Head, Department of CSE) presented a token of gratitude to the guests and motivated the students to become members of professional bodies for their overall technical development. Prof. Khyati Marwah delivered the vote of thanks & assured of such programmes in future as it helps the students to enhance their skills.