Expert Talk and Poster making Competition on "Emergence of Artificial Intelligence"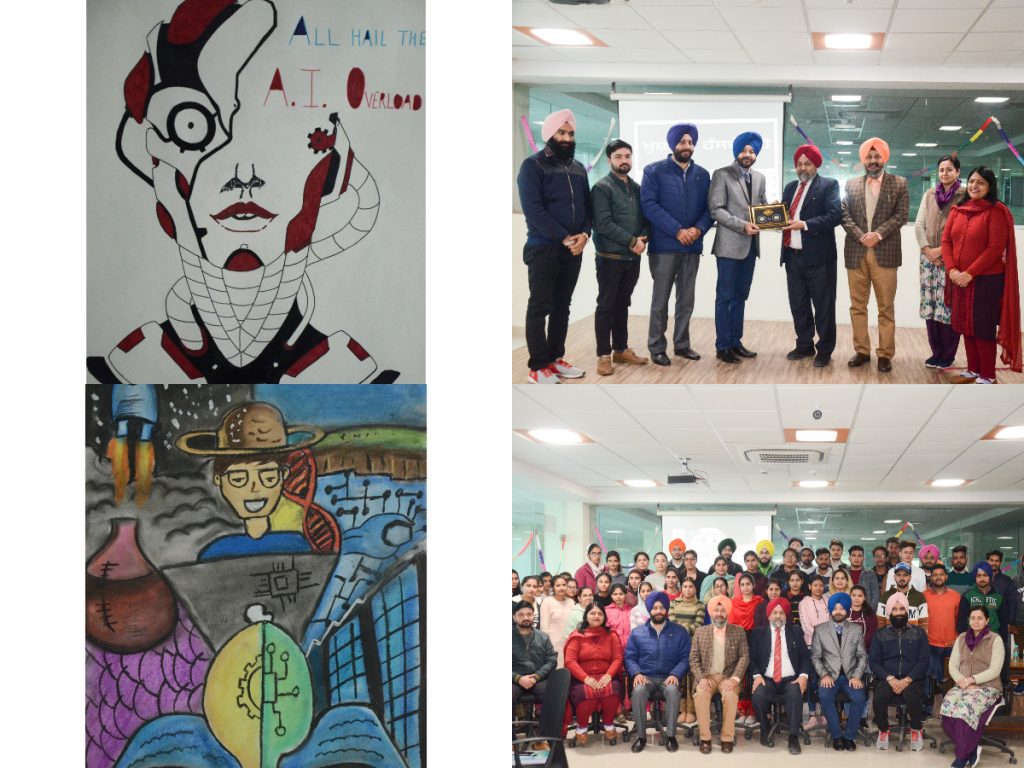 Computer Science and Engineering Department of Baba Banda Singh Bahadur Engineering College, Fatehgarh Sahib organized an Expert Talk and poster making competition on 5th February 2020. It was conducted under the aegis of Student Chapter of IEI on the topic "Recent Trends in Technology: Emergence of Artificial Intelligence". Dr. Williamjeet Singh(Assistant Professor, CSE Department, Punjabi University Patiala)was the  resource person. He highlighted various AI techniques and its perspectives. Students of Computer Science and Engineering Department attended the talk and interacted with the expert. 14 students participated in Poster making competition. Mr. Manyot Singh bagged first position in Digital poster making and Mr.Gurcharan Singh got second position. In hand-made posters- Ms. Simranjeet Kaur, Mr. Damanjit Singh and Mr. Harneet Shah got 1st, 2nd and 3rd positions respectively.
Major General (Dr.) G.S.Lamba, Principal encouraged the department for facilitating such platforms to students and congratulated all the participants.Dr. Kanwalvir Singh Dhindsa (Professor & Head, Department of CSE) presented token of gratitude to the guests and motivated the students to become members of professional bodies for their overall technical development. Prof.Puneet Mittal(Faculty Incharge,IEI) delivered the vote of thanks. Dr. Baljit Singh Khaira, Dr. Jatinder Singh, Prof. Gurleen Sidhu and Prof. Atul Kumar were also present on the occasion.