Institution of Engineers – India
Faculty Advisor               Prof. Puneet Mittal
Student Committees
President: Ms. Damanpreet Kaur
Secretary: Mr. Satnam Singh
Chairman: Mr. Amarbir Singh
Treasurer: Ms. Simran Kaur
IEI student Chapter
CSE Department, BBSBEC, Fatehgarh sahib
Events conducted under chapter from January 1, 2018 till now
FUNISTA
A Fun fest was organized in college on 16 April, 2018. Events included various technical events and fun events. More than 100 students participated in various events. Events included Quiz competition, You tube videos, Madlipz, Painting Competition, Creative writing , Poster making and Photography. Winners of the events were awarded cash prize and certificate.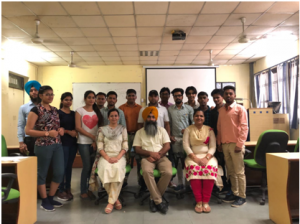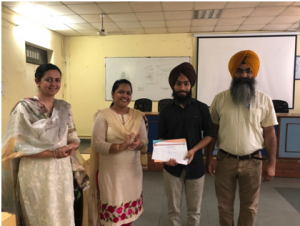 Gate to Department (Quiz Competition)
A one day technical event titled 'Gate to Department' was held in CSE Department, BBSBEC, Fatehgarh Sahib on August 13,2018 under the aegis of IE(I) Student Chapter . Er. Janak Raj Garg, President , Punjab and Chandigarh State Center, IE(I) and Er. Sukhvir Singh Mundi, Honoraray Secretary, Punjab and Chandigarh State Center, IE(I)precided over the event. The event was planned  to give a warm welcome to the first year students by the senior students of CSE Department. The event included 4 levels: Suduko, Picture Game, Sabse Smart Kaun and Musical Chair.
Dr. Baljit Singh (HoD, CSE Dept.), Joint Secretary, Punjab and Chandigarh State Center, IE(I) motivated the students to participate in technical events so as to boost up their knowledge and skills and to become members of professional bodies like IE(I) for their overall technical development. More than 100 students of first year CSE participated in the event. The winners were awarded prizes by the  officials. Dr. Neeraj Bala (Dean R & D), Member Mechanical Division, Punjab and Chandigarh State Center, IE(I) also attended the event and congratulated the participants for the successful conduct of event. In the end, Prof. Puneet Mittal, Faculty Advisor Student Chapter Computer Division delievered the vote of thanks.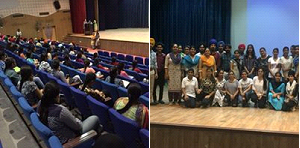 Digital Marketing Workshop
A Digital Marketing Workshop was organized on 11-12 September at Baba Banda Singh Bahadur Engineering College, Fatehgarh Sahib under the Computer Science and Engineering Department in association with The Institution of Engineers (India). Maj. Gen. (Dr) Gurcharan Singh Lamba, Principal of the college gave an inspiring note to the students, encouraging them to channelise their energies in the correct direction. The Head of the Department Dr. Baljit Singh Khehra also motivated the students telling them to perform better. The Workshop was held under the guidance of Dr. KVS Dhindsa and Prof. Puneet Mittal. Simarjot Singh, Google Certified Digital Marketing- Consultant, Strategist and Trainer was the resource person of the Workshop. He is the CEO of a private firm SAMVESTOR dealing in Digital Marketing, SEO, Social Media marketing and Google Advertising.
The workshop aimed at making students independent by helping them earn enough to fund their own fees. The workshop also promoted freelancing and entrepreneurship among students.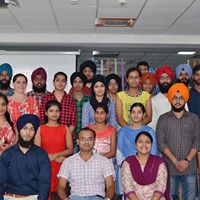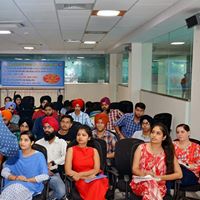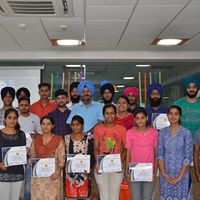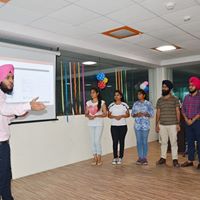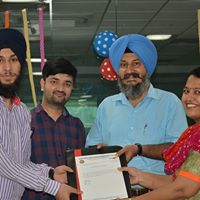 FUNISTA 2.0
Continuing the legacy and popularity of FUNISTA,  FUNISTA2.0 was organized on 30-31 October 2018. Students from BBSBEC, Fatehgarh Sahib and from other colleges participated in the event. Events organized were Technical Quiz competition, Online Gaming (PUBG and LUDO), You tube videos, Painting and Sketching, Creative writing, Photography.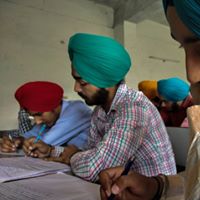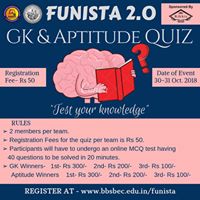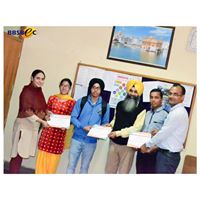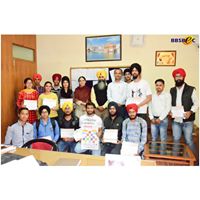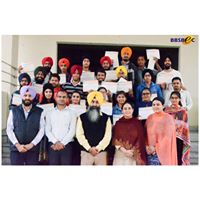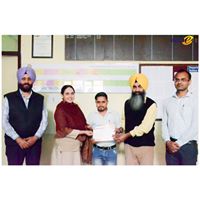 Presentation by Students at IEI Chandigarh on Engineers Day
Students of BBSBEC Fatehgarh sahib under IEI student chapter of CSE participated in seminar on Engineers Day. The event on the occasion of 51st engineer's day was held at Institution of Engineers (India), sector 19-A, Chandigarh. The theme of the event was ' Digital Transformation : A New Industrial Revolution'. Presentations on the theme were given by the students of  BBSBEC.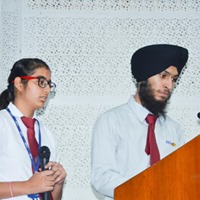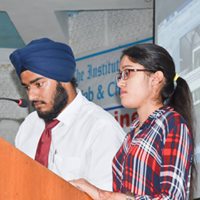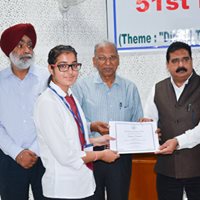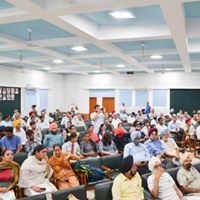 ADOBE PHOTOSHOP WORKSHOP
A two days worshop on Adobe Photoshop was organized by IEI Student Chapter of CSE department on 6-7 March 2019.Student of 3rd year CSE Mr.Manyot Singh was the expert for two days. 75 students of various branches participated in the event. Students had hand on experience on how to use Adobe Photoshop and using its various tools.
Quiz was organised on first day and Mr.Parveen Kumar of 3rd year CSE was the winner.On second day Poster making competition was organized .The theme of the Poster was "Go Green Save Environment". Dr. Tripatjot Singh, Prof. Sukhwinder Sharma and Mr.Manyot Singh were judges for the event. Parminder Singh of CSE got first position, second position was bagged by Amit Gogna of CSE department and third position by Nav Dhillon. On the occasion, Dr. Baljit Singh Khehra, Head CSE Department, motivated the students and encouraged them to participate in such events. Dr. T.S. Kamal, FIE, IEI and Er. Sukhvir Singh Mundi, Honorary Secretary, IEI, presented certificates and prizes to the winners.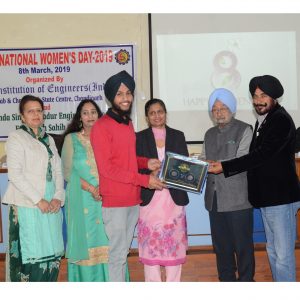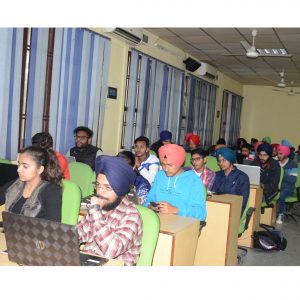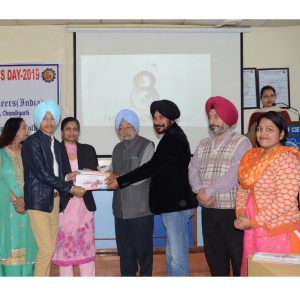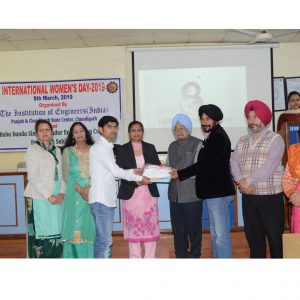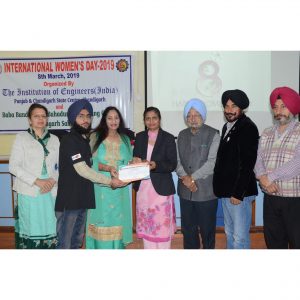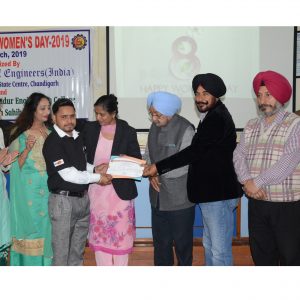 World Water Day
Poster making and digital poster making competition was organized by the IEI student chapter of CSE department to inspire the students regarding the water related issues and to take actions to combat them.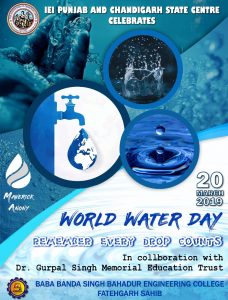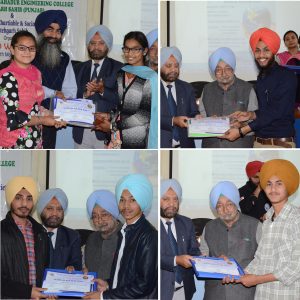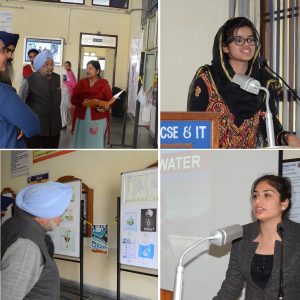 ---
Activities
1) Attended seminar on world water day at IE(I) Chandigarh
2) Attended seminar on World Telecommunication Day at IE(I) Chandigarh
3) Attended seminar on World Environment Day at IE(I) Chandigarh
---
---
Number               140406/BBSB/CS
Issued on:        4th September, 2019
Valid upto:        3rd September, 2022