BBSBEC Royal icons of construction kingdom (B.R.I.C.K)
DEPARTMENT OF CIVIL ENGINEERING
BBSBEC Royal icons of construction kingdom (B.R.I.C.K)
'EVOLUTION'
On 27/9/2019, a colorful and memorable Technical Fest 'EVOLUTION' was organized under the B.R.I.C.K Club of Department of Civil engineering. In this mega event, students from each year took part making it a successful event. The event commenced by the judgement of various models for Bridge the Gap & Project Expo. There was formal welcome speech followed by a brief description of the B.R.I.C.K club by Akshdeep Kaur. It was a truly mesmerizing event. After paper presentation and quiz war, head of the department Prof. Guljit Singh addressed and praised the entire event. He guided with his inspirational words and inspired the participants for their hard work, also congratulate conveners of this event. Thereafter, the announcement of the winners of various events and awarding them with medals & certificates.
And finally followed by a formal vote of thanks and the event concluded.
Events conducted under Evolution were:
Paper Presentation
Bridge the Gap
Project Expo
Poster making
Quiz War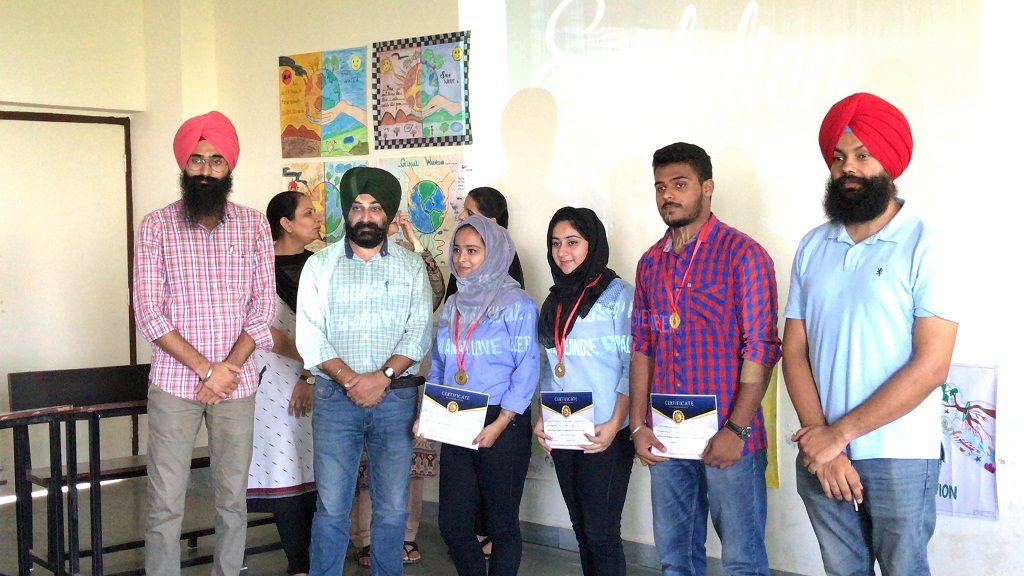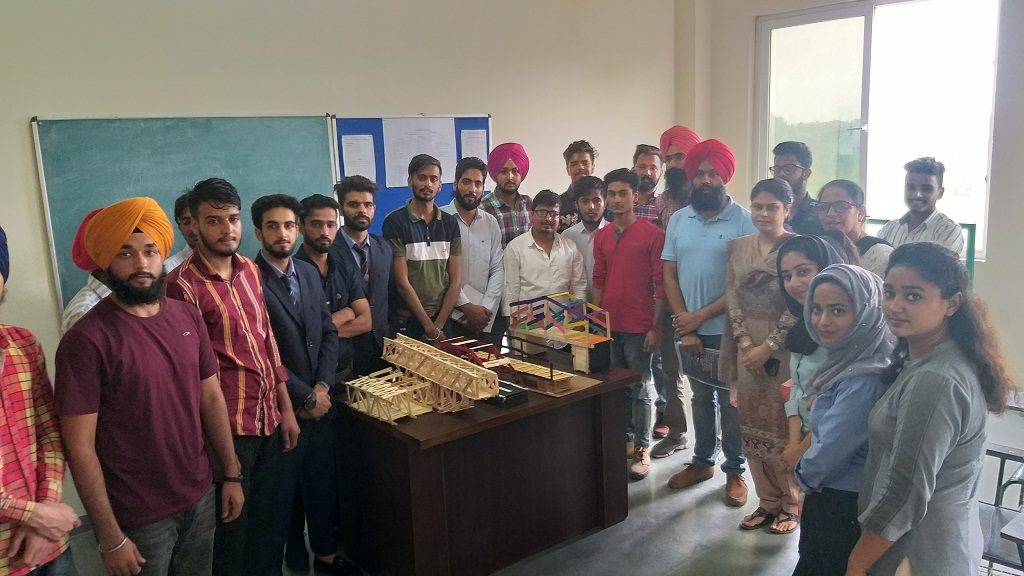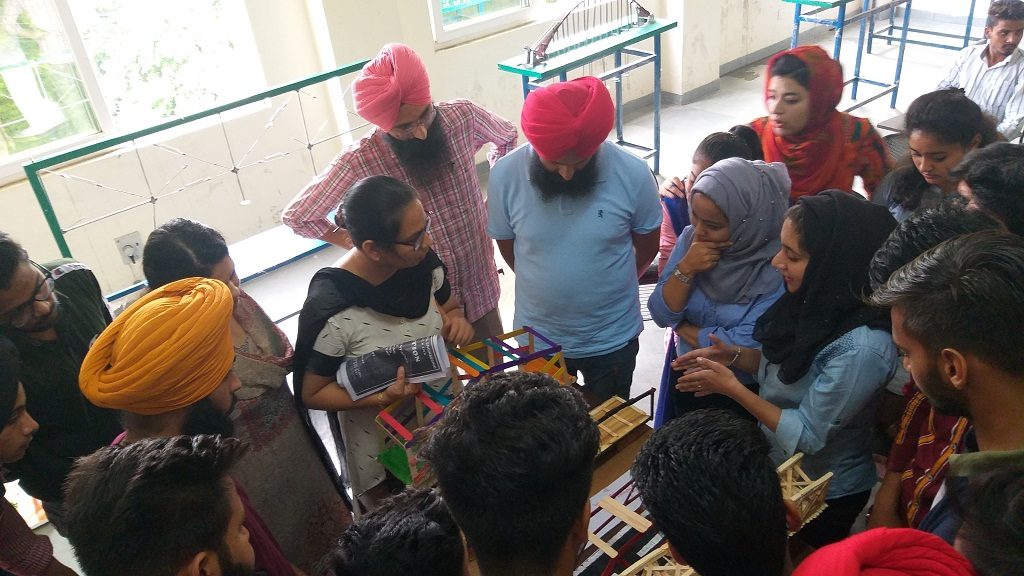 BRICK SOCIETY 2018
Civil Engineering Department organized a 2-day competition on 30-31 October 2018 in the department. The event is managed by B.R.I.C.K society. The society organize various competitions for the Civil engineering students only. Following activities were done in the two day event.
■ Science Innovative Model
■ Slide Making
■ Collage Making
■ Quiz Competition
■ Best out of waste
■ CV Writing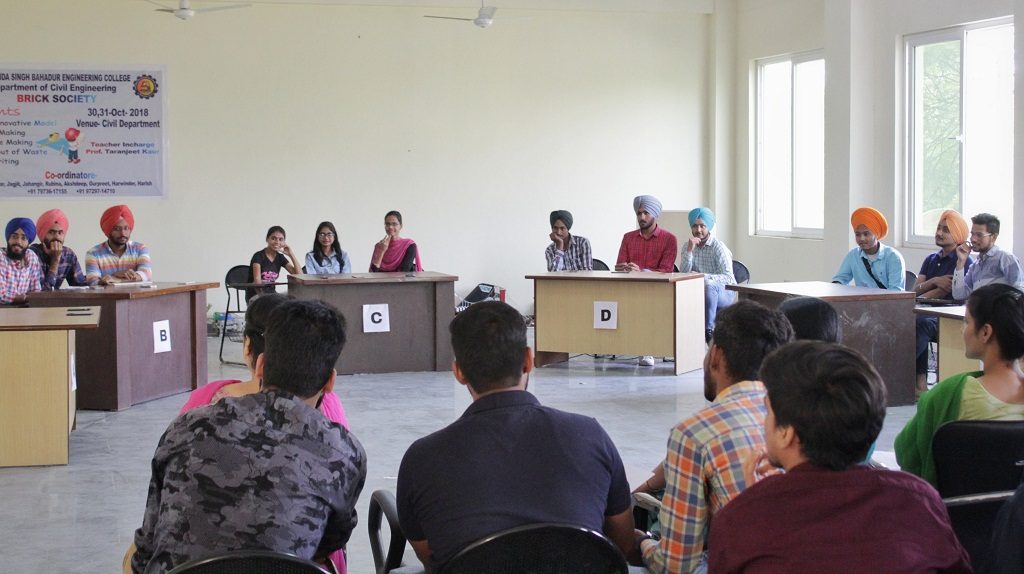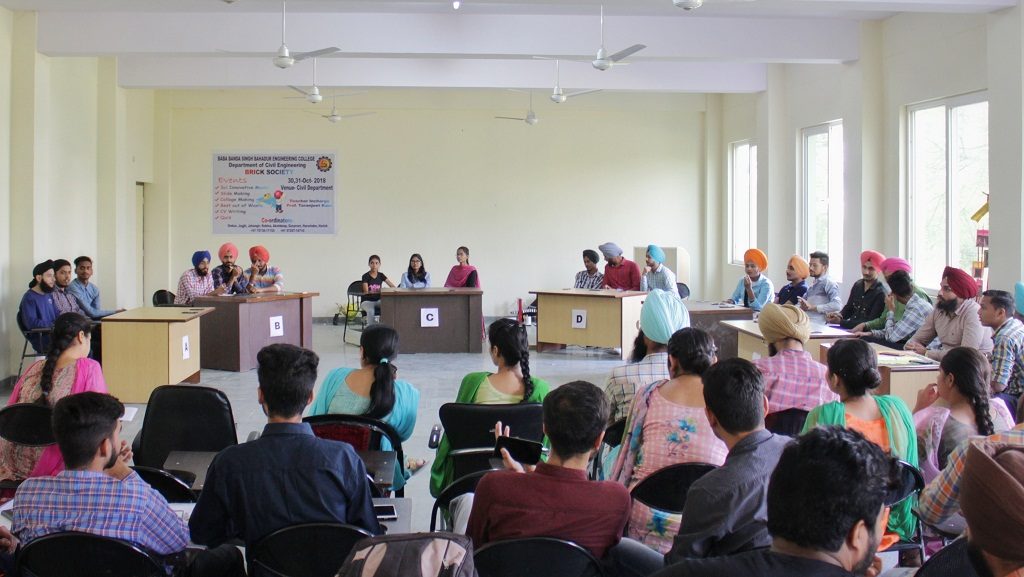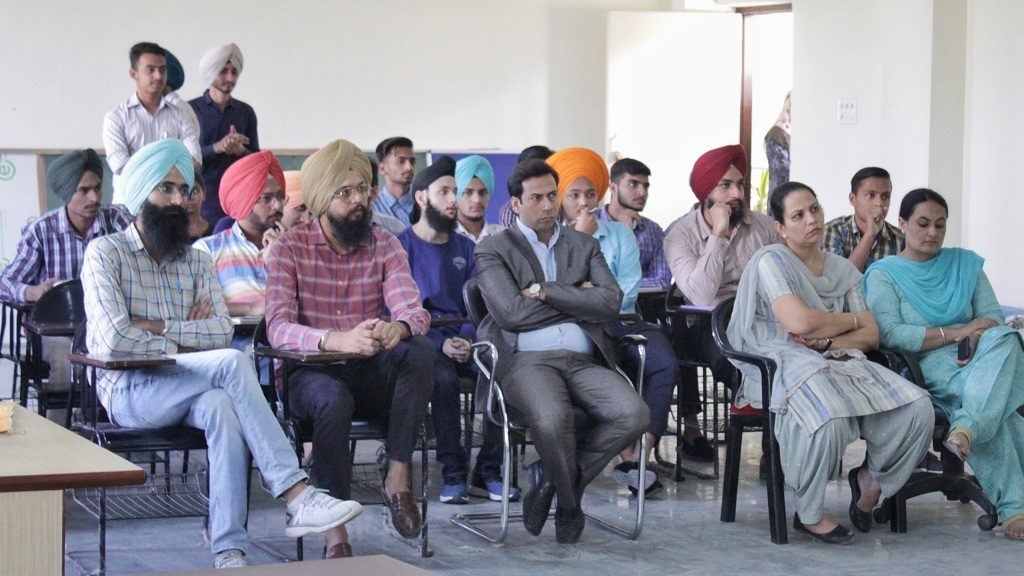 The B.R.I.C.K (BBSBEC ROYAL ICONS OF CONSTRUCTION KINGDOM) Society organized a 2-Day event on 29th Sepetember, 2015. The aim of the event was to check the student ideas, innovation and creativity in technical events. More than 150 students participated in this event. Various competitions such as Bridge The Gap, Float The Boat and Aptiwar were part of this 2-Day Event. Students participated in these events with full zeal and enthusiasm.